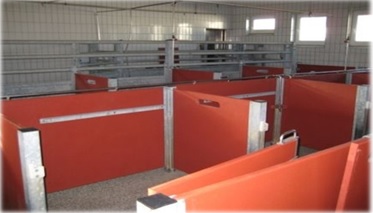 Slaughter and deboning lines produced by "EFIS" are "feeding" the citizens of the Baltic States, Belarus, Russia, Ukraine, Georgia and Kazakhstan. "EFIS" metal constructions are "holding" meat processing plants and facilities in Lithuania, Belarus, Russia, Kazakhstan, Ukraine and Georgia. And we are proud of it!
With our own production based in the EU (Lithuania) we can offer standard and non – standard, also specialized products made of stainless steel and black metal (hot zinc coated).
We can also offer rails, drains and pipes, tables, trolleys, rail hangers, crossovers, smoking trolleys, container automatic washers and other equipment, made at competitive prices to fulfill the Customer's needs. CJSC «EFIS» supports Customers at all time: starting from technological planning and design, through the whole construction, equipment purchase process and ending with technological and service support throughout the warranty and post – warrantee period.